---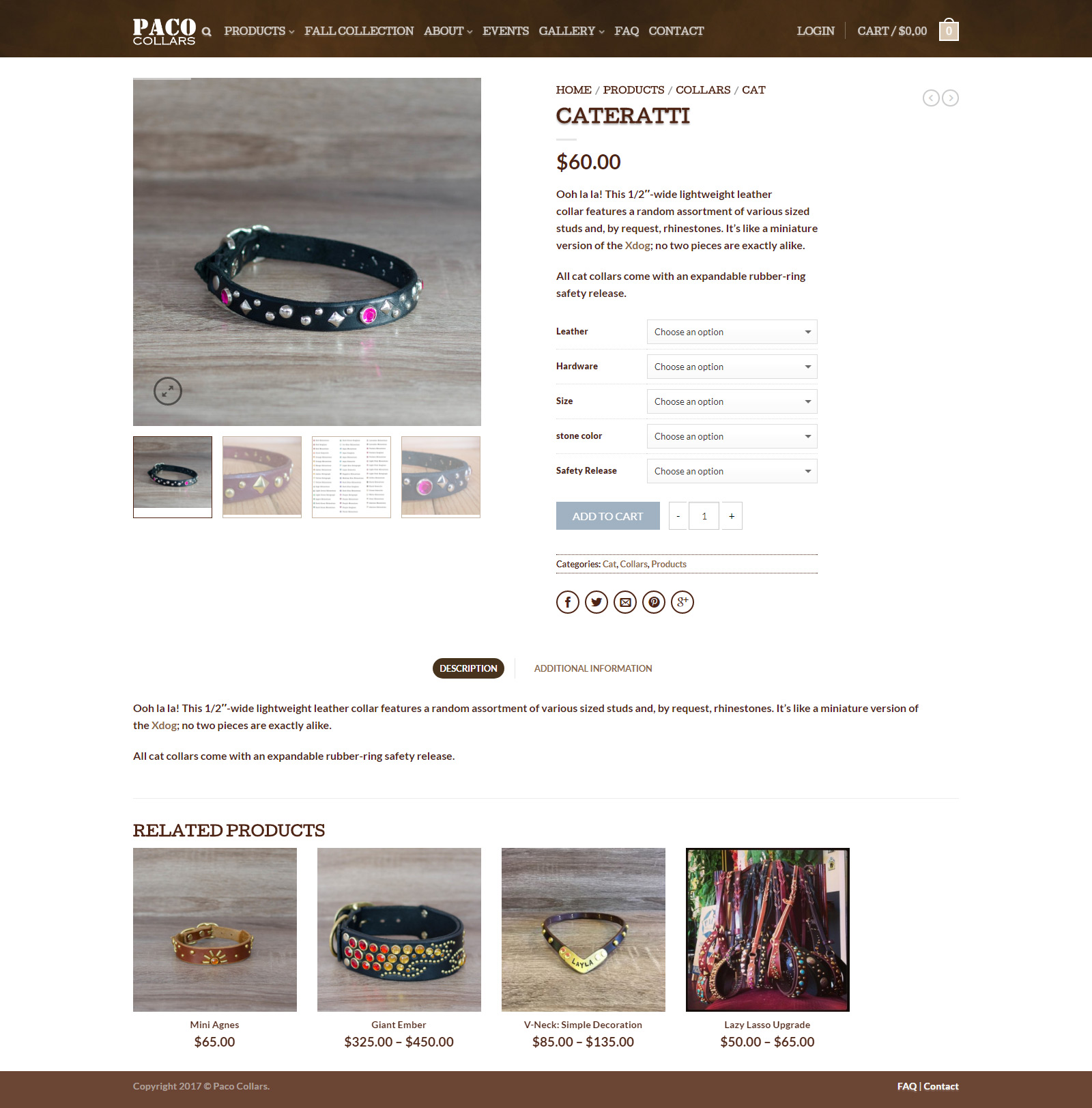 ---
Skills Employed
---
Robust E-Commerce Platform
Variable products with addons
Custom WordPress design / development
Order inventory, sales reports, shipping labels and many more admin features!
Responsive / mobile friendly
Heavy duty hosting plan to keep the site up during the busiest of times
---
More Info
---
Oh Paco Collars, where do we begin? If I could pick a most beloved project, this might just be it...maybe cause I'm a pet lover?! Maybe because they're just a great group of people (and pets). When Paco Collars came to be roughly 8 years ago now, their website was archaic and had many issues with functionality. Fast forward to today, they've held the first organic result when searching for "custom leather dog collars" on Google resulting in an explosion in business. Paco Collars are now world recognized and the very definition of successful small business.
---
---