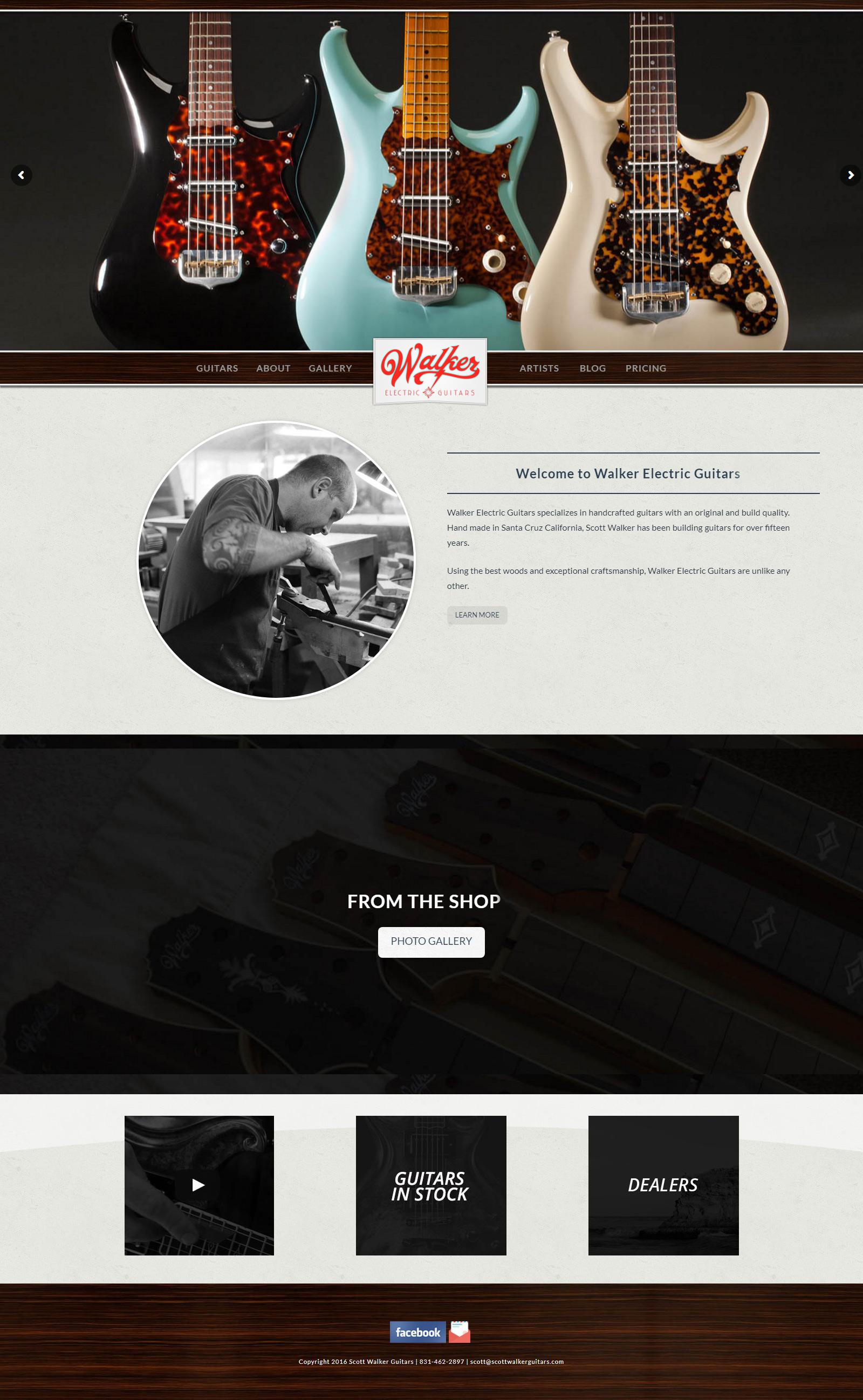 ---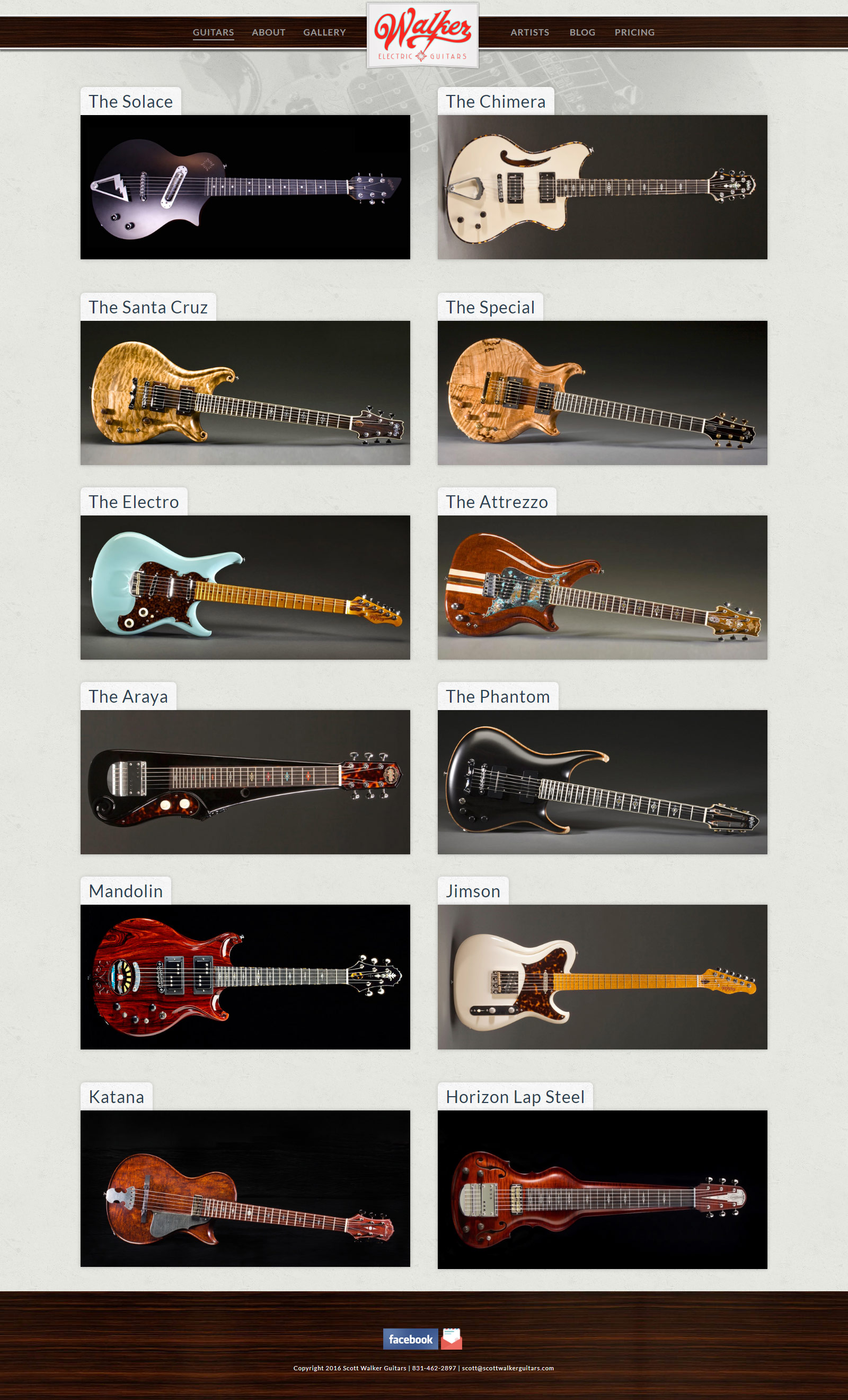 ---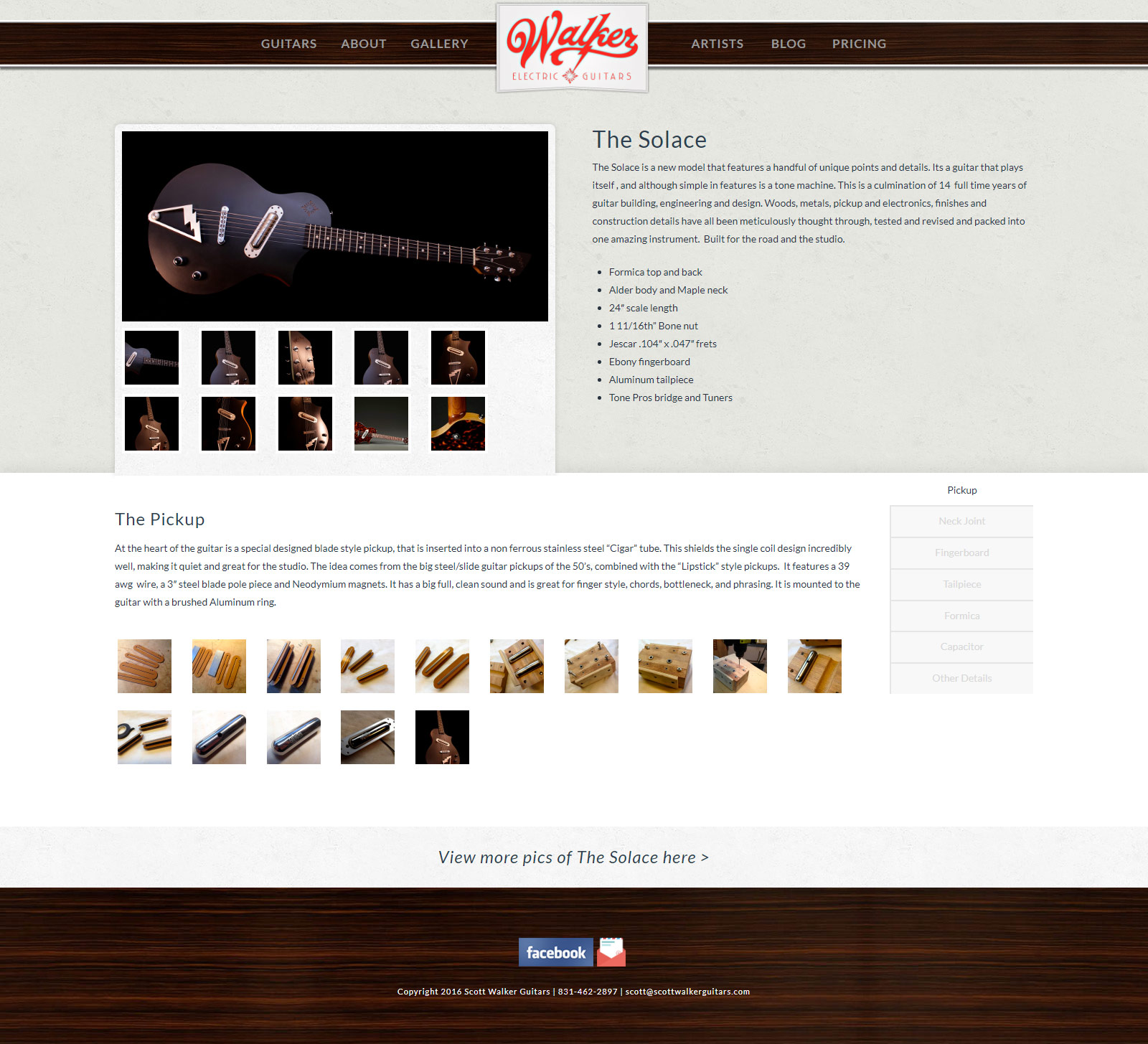 ---
Skills Employed
---
Custom WordPress design / development
Clean and easy to navigate website
Internal pages just as exciting looking as homepage
Simple to update and maintain!
Responsive / mobile friendly
---
More Info
---
What an honor it was to work with Scott on his new website for Walker Electric Guitars. His website deserves as much attention to detail as his work. I think we accomplished that very well while never detracting the user from seeing and learning all about these beautiful guitars. Check out how in depth some of these pages go!
---
---