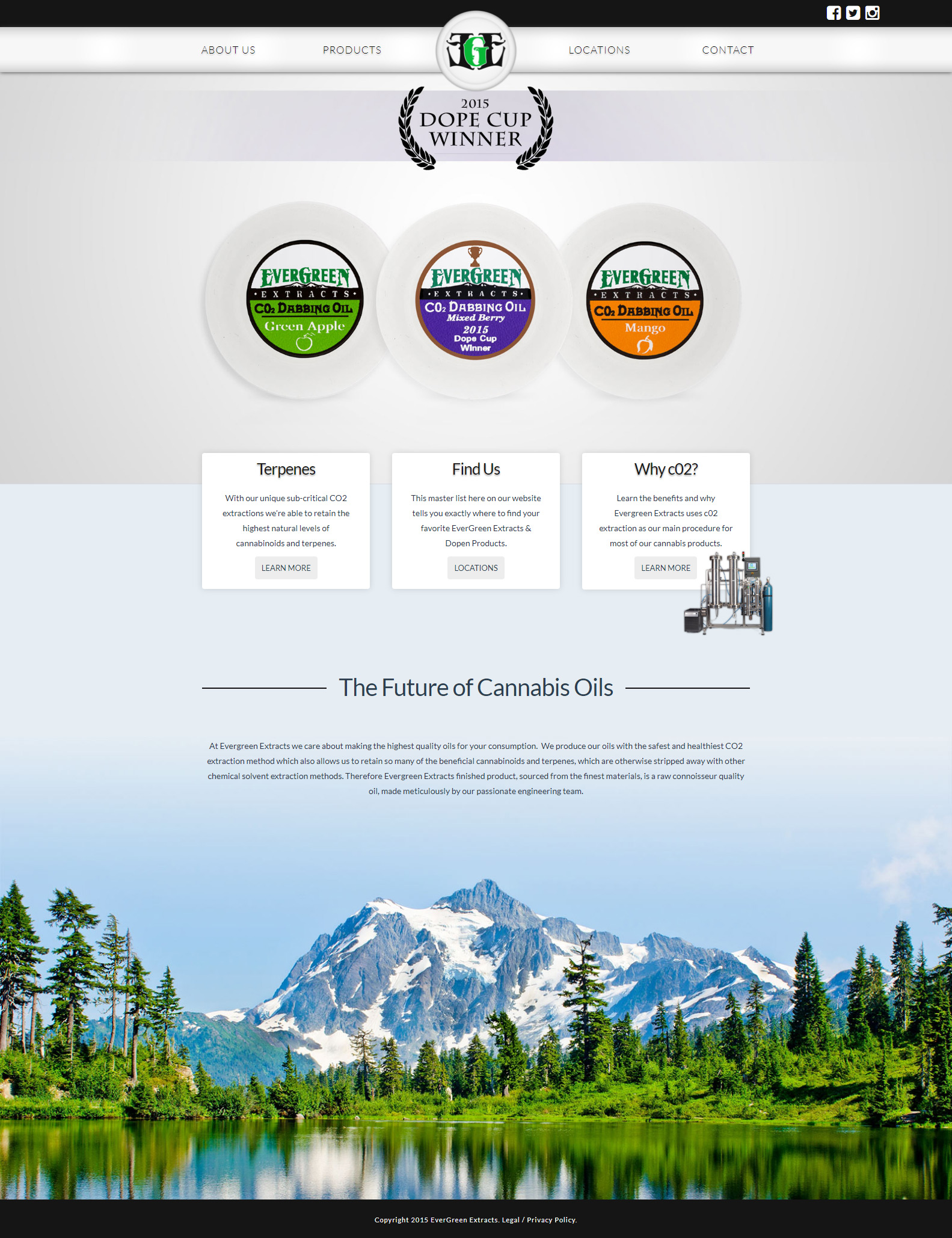 ---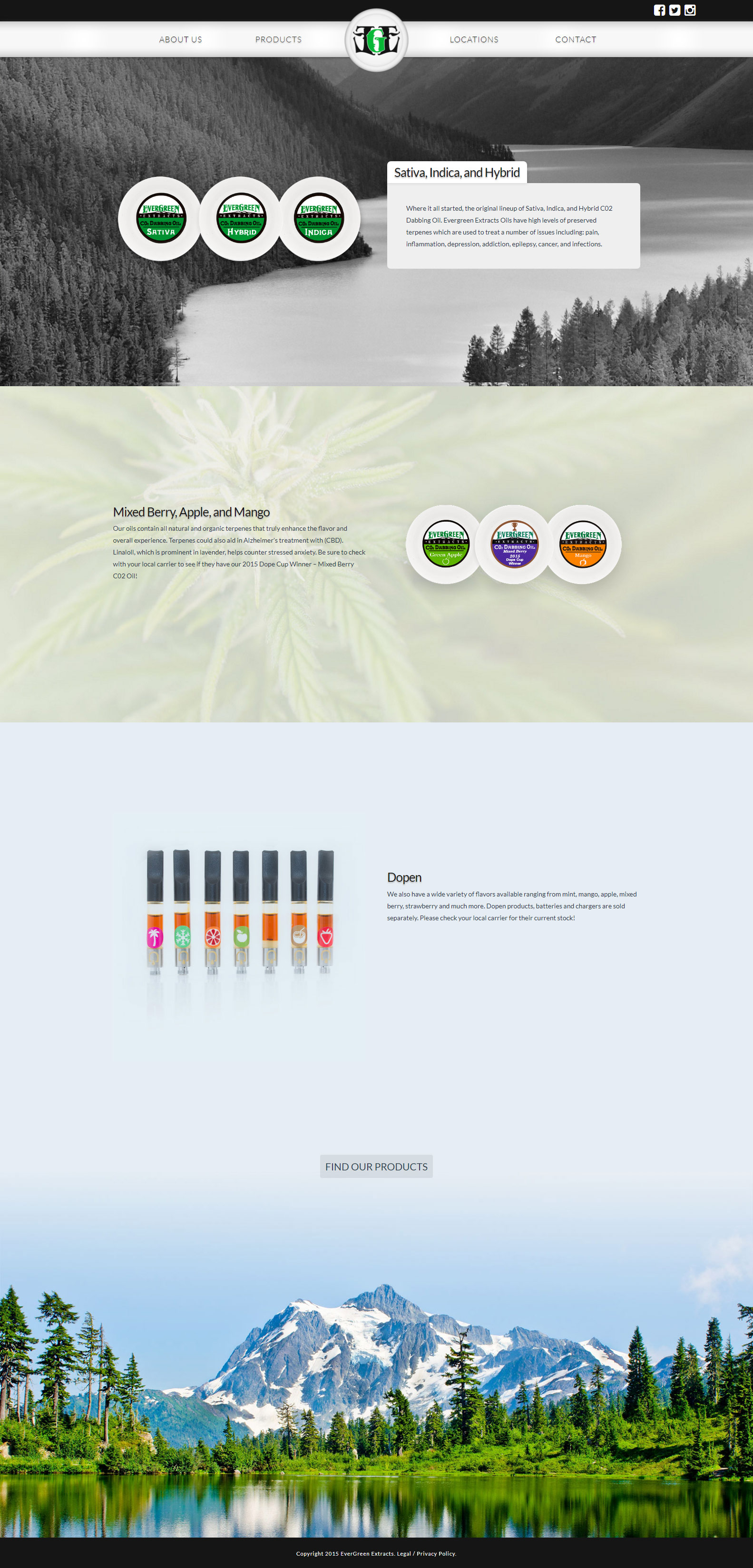 ---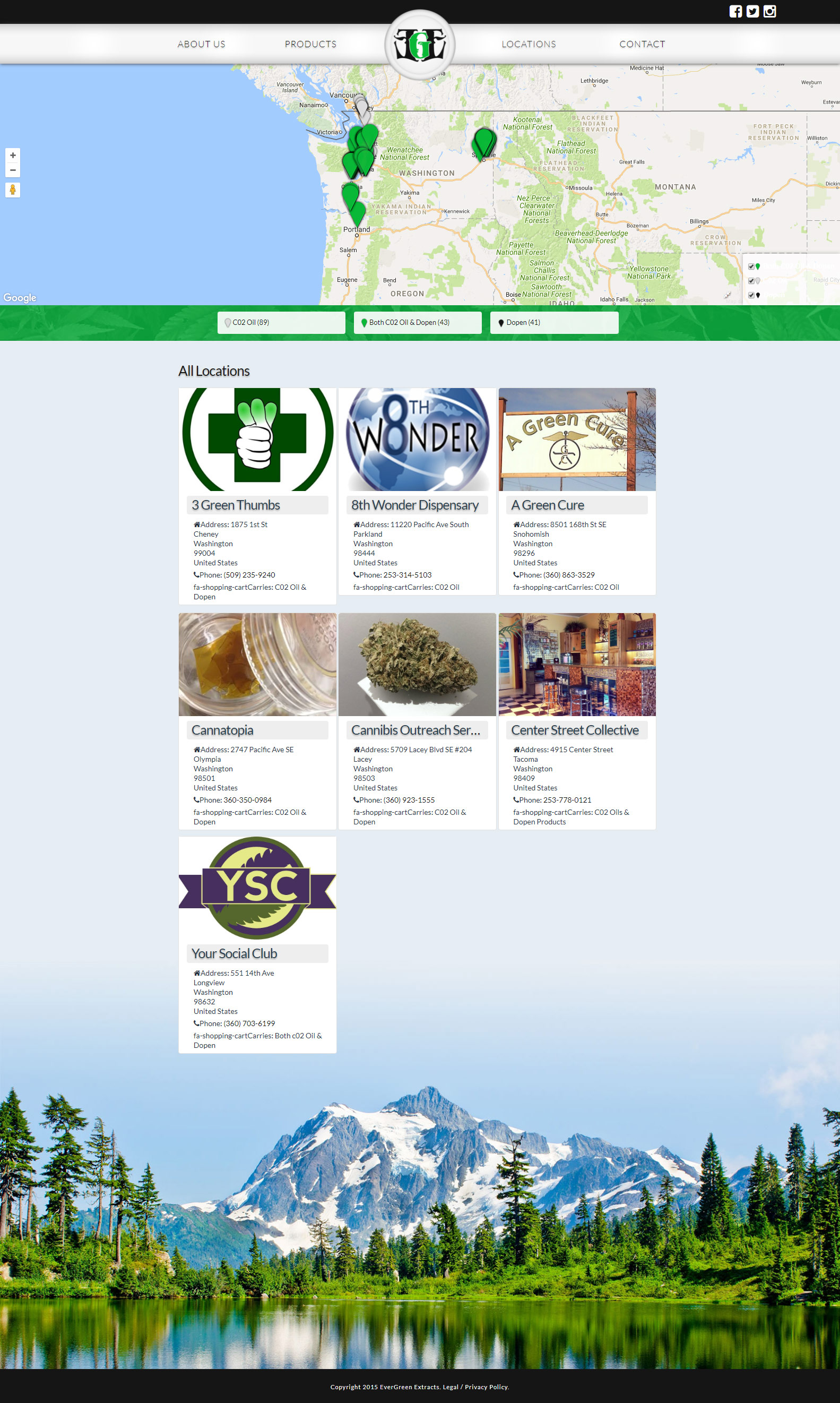 ---
Skills Employed
---
Custom WordPress design / development
Clean and easy to navigate website
Locations page featuring a database of everyone carrying the Evergreen Extract product
Filterable map to easily find what you're looking for!
Responsive / mobile friendly
---
More Info
---
Evergreen Extracts website may be one of my favorite websites aesthetically I've had the privelege of both designing and developing. This company has beautiful product photos which will carry just about any website. The website is more complex than just a simple online brochure, it also has a user experience unlike other sites in the market. Rather than just listing out the locations that carry their products, we built out an in depth map with custom map marker icons that you can then click on to find locations. Then, if you just want a list format - we have that too beautifully built onto the Locations page below the map. This site is truly stunning, click the link below to check it out yourself!
---